3. Mobility in vocational education and training (VET)
Mobility abroad can help young people in vocational education and training to gain the skills needed for today's competitive employment market.

Preparing for an interview
Interview culture is as varied as the number of companies and organisations on the market. Find out as much as possible about the process in advance. Do you need to take documents, prepare a presentation or undertake psychometric, practical or other tests as part of the interview? How long will the process take and who are you likely to meet?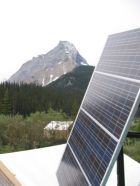 New insight into solar cell function
Using light to produce either electricity or hydrogen, dye-sensitised solar cells (DSSCs) are currently the most efficient third-generation solar technology. Increases in their conversion efficiency through better understanding of how light-absorption materials function will make them attractive for large-scale deployment.